If you're feeling those wintertime blues, then join us for a day in the sun with this week's Featured Artist Orangedan. Throw your winter coats in the back of the closet (at least for today!) and enjoy the sun on your face with Orangedan's nature-inspired designs that radiate summer vibes, beach vacations, and road trips. Grab a pair of sunglasses and get ready to brighten your day with Orangedan's DBH Store!
Orangedan, or Hasan Baidhowi, is from Madiun in East Java, Indonesia. He shares that his home is largely a farming community and it encourages his "yearning for a beach" or looking to escape with his artwork. Still, he finds inspiration "everywhere" and he loves to incorporate his dreams into his work. He jokes that he hadn't considered art as a career and that it was only in high school that he discovered his passion for it. Nevertheless, today, he is "in love" with art and he cannot imagine his life without it. However, he admits that he struggles with the creative process and that he is always learning new things or finding ways to improve his technique. Even so, he considers that these obstacles will only make him "more creative" in the end.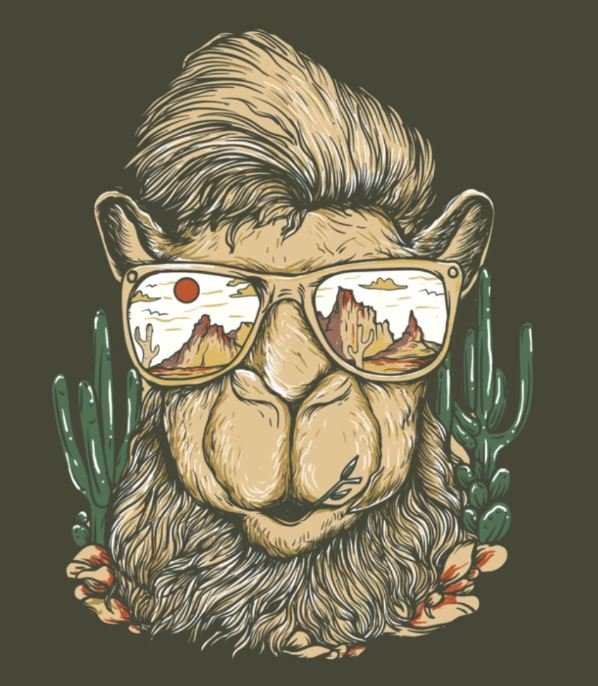 Orangedan hopes that his art will inspire his community; he believes that no matter where we live or what job we have, everyone has the chance to "create something" through art. For him, true creativity is about "the idea, not about ability." He imagines art as an endless "opportunity" for people and a chance to dream.