The charm of a fairytale is that anything and everything is possible; we're just one wish away from meeting the goblin king. The magic of these stories keeps us dreaming about the impossible and this week's Featured Artist EVA3 does the exact same thing! Her surreal designs bring the impossible to life and allow for the chance to befriend the big bad wolf or set sail on a pirate ship with its ghostly crew. Rediscover magic with EVA3's DBH store today!
EVA3, or Eva Nev, has lived all over the world but, today, she considers Madrid, Spain to be her home. Not only does she pursue art in her personal time, but she also works as a professional design teacher so that she can share her passion with others. When she isn't creating a doorway into a fairytale, she enjoys photography, video games, and long walks with her dogs in the countryside.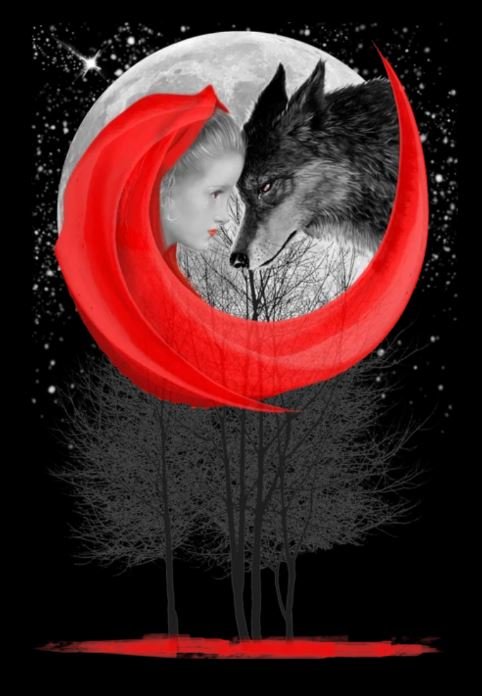 Eva believes that "creativity is a way of being" and she cannot imagine life without it. She says, "[my art] revolves around fantasy and elements and symbols that I consider magical." Her love of all things fantasy encourages her to bring classic fairy tales to life or reimagine dreams in a way that can be shared with others. She admits, "I see the magic that surrounds us" and she works to make it a living breathing thing for her audience to enjoy.
She confesses that although her art can be "laborious" she has still learned to be patient with her process and not rush through a design. However, she looks forward to being able to dedicate more time to her craft and continue to grow as an artist in the future. She encourages other artists to "practice a lot, experiment and never stop dreaming."