Gamers, grab your headsets because it's time to get lost in the pixelated world of this week's Featured Artist Kirokaze! If you've always wanted to carry your favorite virtual world with you everywhere you go, now is your chance! Kirokaze's bright artwork is a warm glow of a computer screen and opens a door into a much-loved video game. Whether it's the neon streets of a futuristic city or a tropical oasis growing in the remains of a robot's head, every design hints at a place filled with secrets that are just waiting to be explored. Step foot into this pixelated world today with Kirokaze's DBH Store!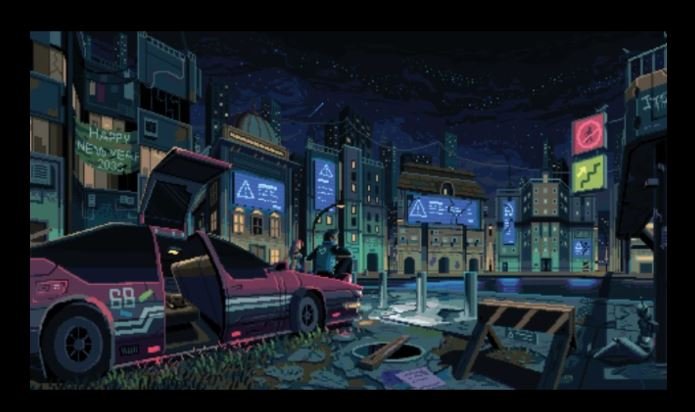 Kirokaze, or Gerardo Quiroz V., teases that he is "pretty much a pixel artist from Peru." He confesses, "I don't know how to describe [my art] to be honest, better to watch it for yourself." Despite Kirokaze's humble description, his vibrant designs are a delightful introduction to the gritty world of science fiction. In fact, he finds inspiration for his art in the pages of famous science fiction authors like Isaac Asimov, Philip Kindred Dick, and Ursula Kroeber Le Guin. He also looks to anime, robot model kits, and more to help bring to life a style that is self-described as "melancholic, detailed while a bit clunky and sometimes a bit quirky."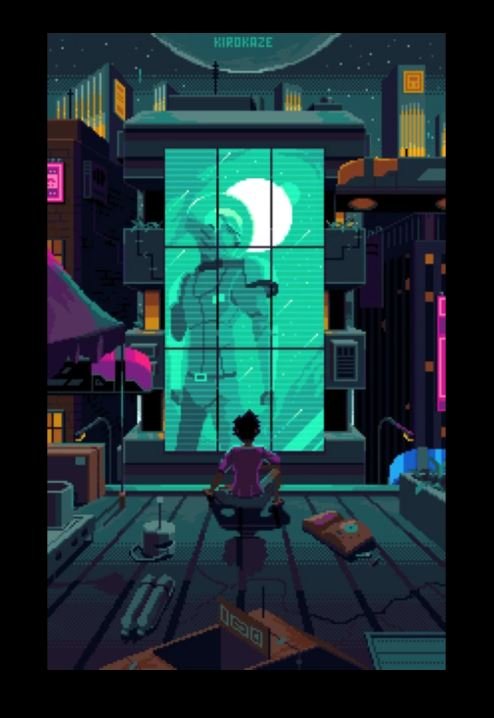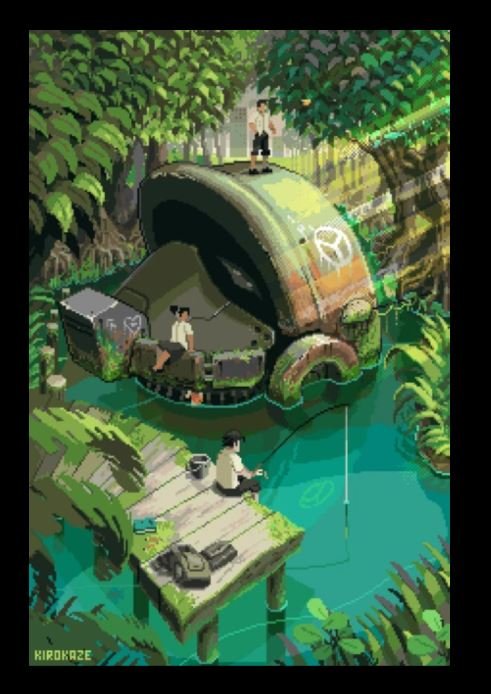 He admits that it can be difficult to translate his ideas into tangible art pieces because "a piece looks cool in our mind and sketch, but not so much when finished." However, he does not let this deter him and he follows the mantra "no matter your skill, creativity is what makes your art unique, so just be yourself." He is proud to have worked on the animation for video games like LakeSide and Warp and he hopes to continue working towards his dreams of making art a full-time career.